Real Madrid star Cristiano Ronaldo has named the toughest player he has played against.
The Portuguese captain, in an interview with Coach magazine, revealed that former Chelsea and Arsenal defender Ashley Cole was the toughest opponent he had ever faced.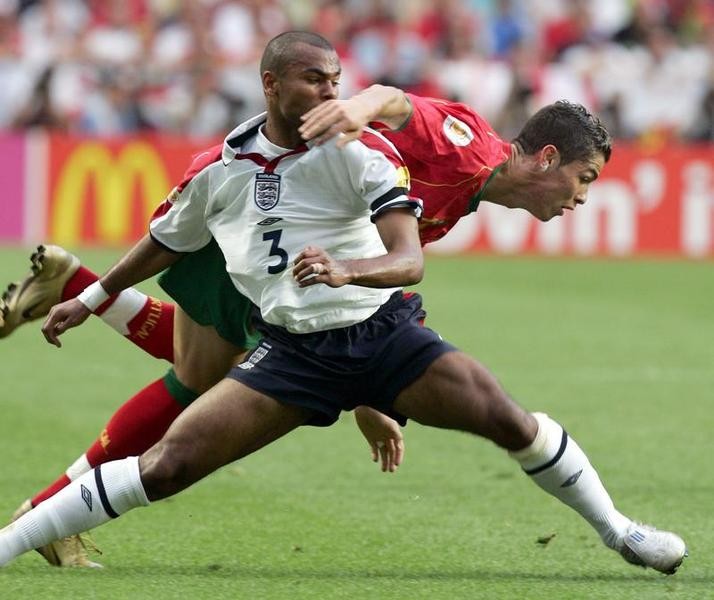 "Over the years I had some great battles with Ashley Cole – he doesn't give you a second to breathe. He was such a tenacious player, quick, tough in the tackle – when he was at his peak. You knew it would never be an easy game," he said.
The battles between Cole and Ronaldo lit up the Premier League before the latter left for La Liga. While the Portuguese attacker played in a right wing position for Manchester United, he regularly faced off against the left-back in the big league games between United and the two London giants.
Cole played for Arsenal till 2006, before switching to Chelsea, where he spent eight seasons. The 35-year-old currently plays for LA Galaxy in the American MLS.
Ronaldo also named his compatriot Jose Mourinho as one of the deepest thinkers in football.
The 31-year-old played under Mourinho for almost three seasons at Real Madrid.
There was, however, a reported fall out between the manager and several of the top players, including Ronaldo towards the later stages.
There  seems to be no bad blood between the Portuguese duo as Ronaldo stated that Mourinho is one of the most analytical and deep thinking managers he has worked with in his career – although Ronaldo does maintain in the interview that Sir Alex was the manager who had the biggest impact on him as a player.
"I have played for so many great coaches, but José Mourinho was a big thinker analytically, he went into everything in great detail," he said.
Comments
comments